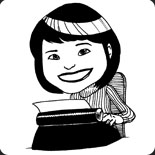 Welcome to my website, where you'll find the latest on my books, plus interviews and news.
Good news for book clubs!  Unto the Daughters, The Book of Names, and nowThe Illumination, are also in softcover editions.  
Comments?  Questions? Please drop in to the Books Club area, or email me .  
Catch my TV appearances online:
Calandra Institute, Unto the Daughters:  ITALICS
Abraham Lincoln Presidential Library, Trapped: YouTube
C-SPAN, Trapped: C-SPAN History Channel
Upcoming Appearance
Illinois Coal Education Conference keynote speaker -- June 19, 2014
Is your book club reading one of my books?  Drop me a line, tell me about your club, and perhaps I can phone in when you meet.  In October, I visited with the Hadassah Book Club in Jacksonville, FL, and in December, I joined a Women's League book club in Orlando!
Cheers, Karen