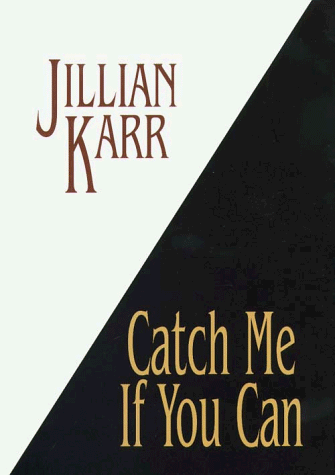 By Jillian Karr (pseudonym of Karen Tintori and Jill Gregory)
Miss America has vanished and photographer Cat Hansen refuses to sit and wait for someone to find her missing sister. Charging blindly into harms way, Cat locks horns and hearts with a dangerously desirable undercover government agent. In the meantime, Meg Hansen is embarking on a daring escape that leaves her stranded and vulnerable on a desert island with an intriguing and mesmerizing man with a secret.
Reviews
"Three strong women, bound by friendship, betrayed by love, struggling not just to survive, but to win!"
---Nora Roberts
"Meg Hansen is finishing up her reign as Miss America when she is kidnapped. In a daring escape she risks her life and winds up in the arms of handsome stranger, Jake Seldon, who offers her protection. But is he friend or foe? Can she trust him with her life and love? Her sister, Cat, is determined to find Meg at any cost. Even if it means dealing with the dangerous operative named Dagger and taking risks that place her life in jeopardy. Close friend and PR representative for the Miss America pageant, Jordan Davis, is beside herself with worry over Meg and concerned about a man who is trailing her and her young daughter. Jordan must rely on her ex-husband, police detective Mike Bannister for help. The three women must find the strength and courage to face adversity and confront the challenge to trust and love again. This is definitely a can't-put-it-down read. The interwoven plot and strong characters make for one terrific story." 
---Amazon.com

Additional Information
Foreign translation rights to Catch Me If You Can sold in hardcover and softcover to the U.K., and in softcover to Russia, France and Sweden. Also published in a large print edition.

Details
Softcover Editions
Publisher: Avon Books (1996)
Language: English
ISBN: 

0-380-77876-9